Assassination of William
McKinley
President William McKinley  was assassinated on September 6, 1901.He was attending the 'Pan America Exposition" at the Temple of Music in Buffalo, New York.
He was shot twice. One bullet was
not a fatal wound but the second bullet
went through his stomach, pancreas and
kidney. Initially, doctors thought that
McKinley would recover from his
wounds, but after six days he died on
September 14, 1901 when the second
wound was stitched up because the
second bullet could not be found. After
McKinley's murder, Congress declared
that the Secret Service was responsible
for the physical protection of U.S.
presidents.
The president's assassin was Leon Czolgosz. He was the son of Polish immigrants but was born in Detroit, Michigan in 1873. He was an anarchist and felt motivated by Emma Goldman's speeches.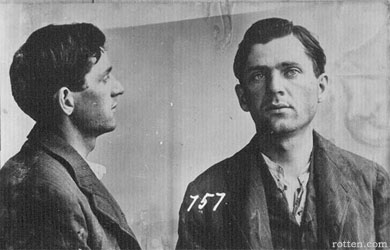 In Ragtime, Sarah realized that Father and Mother could not bear the burden of standing up for Mr. Walker, she decided to take manners into her own hands. She knew little of politics but heard that the Vice President, James Sherman, would be visiting a hotel in New Rochelle. She planned to petition for Mr. Walker's rights because the family was infuriated by the local policemen's behavior. Upon Sarah's arrival, the hotel was bursting with militias and policemen on the scene who were protecting the Vice President because of assassinations which occurred within that time period. When the Vice President stepped outside of the vehicle, Sarah screamed out for him but was quickly arrested due to her disruptive behavior. The slightest characteristic of a threat was taken seriously at public gatherings due to previous incidents.
Links:
http://www.digitalhistory.uh.edu/database/article_display.cfm?HHID=174