The Monongahela River starts with the convergence of the West Fork River and the Tygart Valley River in West Virginia. The river flows 128 miles to Pittsburgh PA where it joins with the Allegheny River to form the headwater of the Ohio River. The Monongahela River Valley was the site for many famous historic events such as one of the first battles of the French and Indian War in 1755. The battle known as Braddocks Expedition resulted in a win for the British against the French.
The Monongahela River was also the site for the Whiskey Rebellion in 1794, in which 500 farmers who were upset with the new tax on liquor burned the home of the regional tax inspector. The government issued troops into the area and this was the first time state governments were enforcing federal laws in their respective states. The Monongahela River was also the site of the Homestead Strike in 1892. Homestead Works was a major steel company in the area owned by Andrew Carnegie. The workers went on strike after wage cuts and the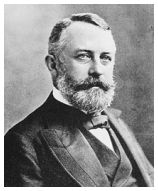 manager of the company Henry Clay Frick hired strike breakers from Pinkertons Agency and a fight broke out in which multiple people were killed.  In Ragtime, Emma Goldman told a story about her and her lover Alexander Berkman who wanted to kill Henry Clay Frick. The pair lived  in New York and did not have money for a train ticket and therefore Emma  confessed she had become a prostitute in order to fund Berkman's trip to Pittsburgh. Berkman shot Frick but he survived and Berkman was sentenced to prison.
Youtube video on Homestead Strike:
Other citations:
http://wiki-images.enotes.com/thumb/b/b9/Monon_MonongahelaRiver.png/300px-Monon_MonongahelaRiver.png
http://www.netstate.com/states/peop/people/images/pa_hcf.jpg
http://4.bp.blogspot.com/_TEZ1tmf8-cY/TNmAUFBW-CI/AAAAAAAAAAs/RHRYNvLgWVE/s1600/strike.jpg